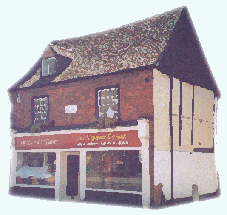 The Rickmansworth Dental Centre
133b High Street, Rickmansworth, Herts. WD3 1AN
Tel/Fax: 01923 777450
email: dentist@thedentalcentre.org
Surgery Hours:
Monday to Thursday 8.30am-5.00pm
Friday 8.00am-1.00pm
Saturday 9.00am-1.00pm ( One per month. Please contact surgery for further information)
To access certain areas of this site you will require Adobe PDF Reader. If you do not have this installed on your computer, Please click on the link below.

Last Updated: 20 December 2020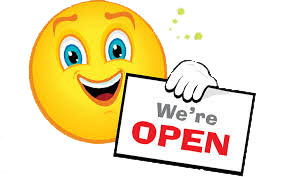 ***CORONAVIRUS UPDATE*** (please click)
Despite recent tier changes and increased local restrictions, we are open as normal.
Even though I wasn't able to see patients face-to-face for several weeks,
from the above video you can see that I was able to keep my skills up to scratch!
We are open again, no more working from home, please click on the above update link to find out more.
Welcome
Welcome to The Rickmansworth Dental Centre. This site is designed to give you some information about us. The Dental Centre is based in a converted 18th century house, where we aim to provide a personal service in pleasant surroundings, maintaining the highest clinical and ethical standards.

Our Dentist
The principal dentist is Adam Deitsch, who qualified from Liverpool University in 1990. His General Dental Council registration number is 65508. Since then he has worked full-time in general practice, building a reputation for high-quality family dentistry, provided in a friendly and caring atmosphere. Adam regularly attends courses and seminars to ensure that he is providing the best care for his patients.
Our Hygienists
At the Dental Centre we have two dental hygienists, Alicia and Asma. Hygienists are specially trained to carry out scaling and polishing of the teeth. They are also expert at teaching you how to look after your teeth and gums. Please Click here for further information on visiting the hygienist.
Dental Care
Our focus is on 'preventive dentistry' - seeing you regularly, giving you help and advice in looking after your teeth and gums, reducing the need for dental treatment. It is important to start dental visits at an early age so that visiting the dentist becomes a normal and pleasant part of a child's life. However, remember it is never too late to benefit from preventive dentistry.

Your First Visit
On your first visit we will thoroughly examine your teeth, gums and surrounding oral tissues. We will take time to discuss any problems you're having as well as listening to your concerns.
If any treatment is necessary, we'll go through all the options with you, and then decide on a treatment plan that you're happy with. For certain work, such as orthodontics (tooth straightening) we may refer you to colleagues who have specialist skills.
You will be asked to complete a medical history questionnaire and, as we are a fully computerised practice, certain information will be entered in our database. Please rest assured that all information is strictly confidential and protected under the Data Protection Act.

Cosmetic Dentistry
At the Rickmansworth Dental Centre we realise how important a healthy attractive smile is, and how it can affect the way you look and feel. If you are unhappy with any aspect of your teeth, no matter how trivial it may seem, please let us know. Nowadays, you'll be surprised by how quickly and painlessly most dental problems can be solved.

Nervous?
It is quite understandable to be nervous of dental treatment. If you are anxious please let us know. Dr. Deitsch has training in treating nervous patients and can make your visit as relaxing and pleasant as possible.

Practice Hygiene
We follow all recommended guidelines on the control of cross infection.

NHS or Private
We provide a full range of NHS treatment. However, there are some treatments (mainly cosmetic) which are not available under the NHS and which you may choose to have done privately. You may also wish to have some treatments provided privately as an alternative to NHS treatment, or to be seen on a completely private basis. We are happy to discuss these options with you. Click here for further information.

Charges
After your initial consultation we will give you an estimate and explanation of the costs involved. Some NHS patients are entitled to either full or partial exemption from charges. The receptionist will give you further information.
Click here for details on NHS Dental charges.
Click here for our Private Fee Scale.

Emergencies
If you are in pain during surgery hours, please telephone and every effort will be made to see you as soon as possible.
If you are having severe problems outside surgery hours, telephone our emergency number as given on the surgery answer machine recording. If you need to see a dentist and no-one at this practice is available, we have arranged for the emergency cover to be provided by a colleague in this area.
Click here for further information on emergency dental treatment.

Appointments
If you have to cancel an appointment please try to give us at least 24 hours notice. We may have to make a charge for missed appointments or late cancellations. This allows us to keep our fees at a reasonable level.
We always try to see patients at the appointed time. If you are kept waiting there is normally a good reason. Please be patient.

Data Protection
The Rickmansworth Dental Centre complies with the Data Protection Act 1998 to keep your information as safe and confidential as possible.
Please click here for our practice Data Protection Policy
Complaints
If you have any complaints or suggestions about the service that we provide, please let us know.
Please click here for a copy of our practice Complaints Policy
Contact Us
For more information please phone us on 01923 777450 or click here to e-mail us
Please note that we endeavour to reply to emails as soon as possible, but you will obtain a quicker response by phoning The Practice.